The Steinfield Family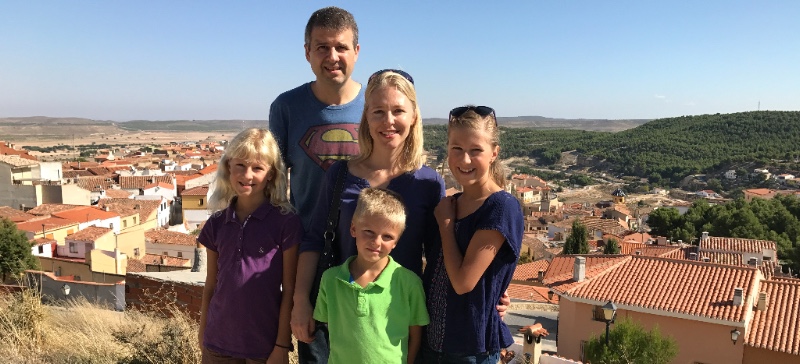 Steinfield Family in Spain - Autumn 2017
"As iron sharpens iron, so one man sharpens another," says Proverbs 27:17. This has certainly been our experience over the past few months – and in the most positive ways! During one of Kim's Spanish classes, the teacher was explaining the importance that Spaniards place on being people of noble character. This is especially true when it comes to ministry in Spain. No matter which church we visit, we see the integrity of the Salem pastors and leaders. This, in turn, sharpens us and causes us to want to be more noble in our own character.
In August, we had the privilege of teaching and preaching at the Salem Family Camp on the island of Tenerife, hosted by the pastors, Juan Jose and Damaris, as well as Juan Angel and Ana. Mark shared the word for each of the five evening services, focusing on the journey the Israelites made from slavery in Egypt to freedom in the Promised Land, and how the Lord revealed Himself to them along the way. Kim facilitated two workshops, one on parenting and the other on hearing God's voice. We also had the joy of teaching a workshop together on Missions and Calling!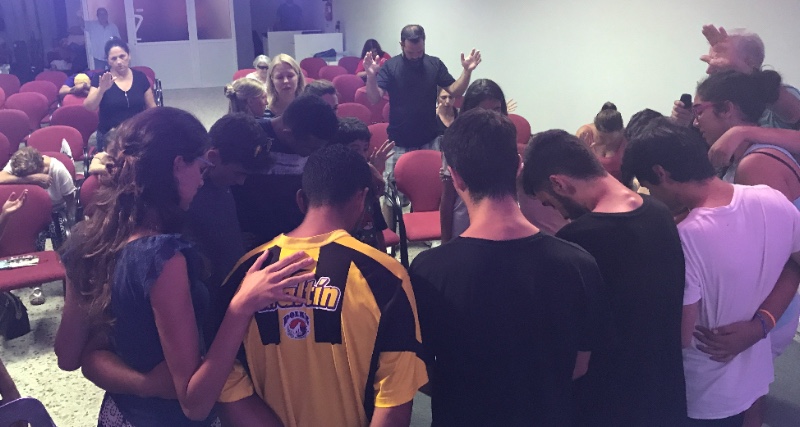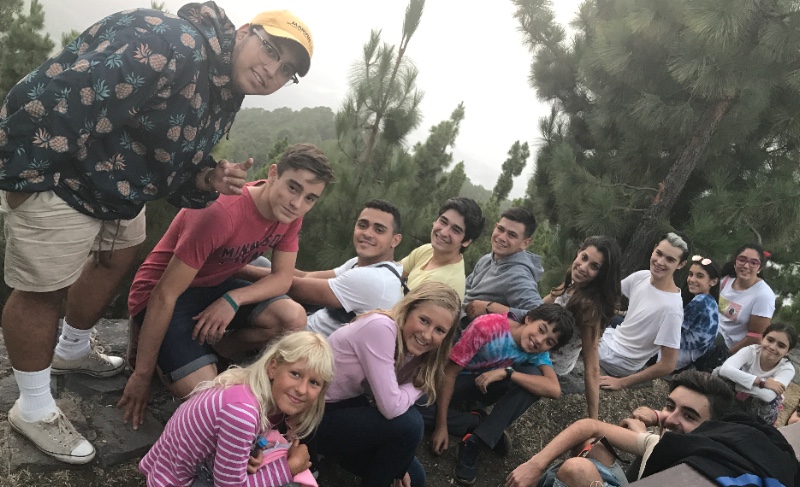 Following that workshop, Mark preached for the final time, and when he made an altar call, 75% of the people came forward. The Holy Spirit was very much at work! Some received prophetic words, others received the baptism of the Spirit, and several young people received ministry callings! We are so excited to see the Lord transforming and redeeming people's lives!
On a more personal level, we were very encouraged by the friendship and ministry partnership we have with Juan Angel and Ana. About two years ago, their ministry in another church fellowship came to a close, and as they asked the Lord for the next steps, He put on their hearts the needs of the church in Tenerife. Choosing to leave their home and family in Madrid and move to an island (in many ways a culture of its own), they followed the Lord's leading, choosing to go as a family ministry team.
Hear all about Juan, Ana and their family's ministry in Guimar, Tenerife in this interview with Mark.


On their first Sunday in Tenerife, there were 15 people in attendance. Now, a year and a half later, there are 50 to 60 people coming regularly! They have since renovated the church and expanded into a new ministry centre right next door, where they offer table tennis, nutrition, and language classes. They have also been asked by a local bank to disperse its "charitable funds" to those most in need because they have seen the Church's desire to care for the marginalized. On top of all this, the city council has asked them to provide more aid for the community! The Lord has shown great favour to the pastors and their families, and it is exciting to see God at work through them!
More recently, Mark preached in the Salem Madrid Church, highlighting the importance of hearing Jesus' words and building our lives on a solid foundation (Mat. 7:24-29). During the time of prayer that followed, 10 people came forward to receive salvation! One of our friends has been praying for years that her sister would come to church and begin to walk with Christ, and that day she did! Another lady came to us afterwards to say that on her way to Church, she saw 2 ladies who were crying and distressed. Never having met them before, she invited them to Church where they heard Mark's message, and both of them received Christ! We are amazed by all that the Lord is doing, and humbled to be part of it!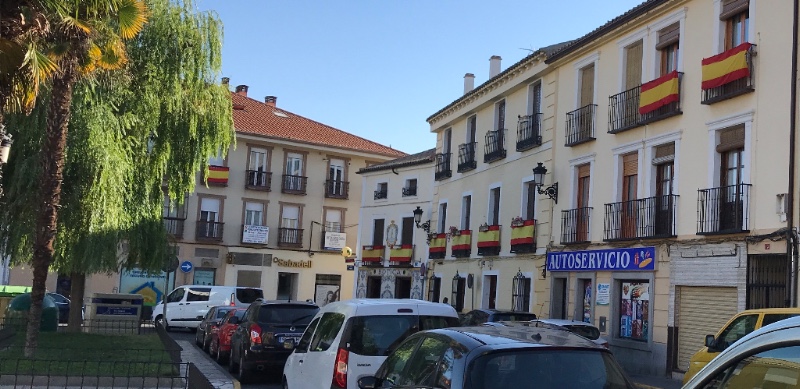 Spanish flags aren't usually so prominently displayed around the country (nor in the central square of our city, Illescas). The people of Spain are making a statement of national unity to the Catalonian leaders who want to separate from Spain.